The advent of digital payment solutions has drastically changed the modern business landscape. No longer are businesses limited to traditional methods of accepting payments, such as cash or check. Now, various digital payment options are available to make transactions more convenient for businesses and customers.
Here are just a few of the ways that digital payment solutions can upgrade your business:
Increased Security
One of the significant advantages of digital payment solutions is the increased security they can provide. You significantly reduce the risk of fraud when you accept payments electronically. Electronic payments are much more difficult to counterfeit than traditional methods like cash or check.
Digital payment solutions also offer added security features, such as encryption and tokenization. Encryption ensures that customer data is transferred securely between the customer and the business. Tokenization replaces sensitive data with a randomly generated number, so even if data is intercepted, it would be useless to criminals.
Convenience
Modern customers enjoy the convenience of making purchases with just a few clicks. It's no wonder that online shopping has become so popular in recent years. If your business doesn't offer the option of paying electronically, you're missing out on a significant portion of the market.
Digital payment solutions make it easy for customers to pay without fumbling around with cash or checks. Customers can enter their payment information and be on their way. As evident at exactly.com, you can make use of a reliable payment gateway to make it easier for your business to start accepting digital payments. This is it if you're looking for a way to make your business more convenient for customers.
Improved Customer Experience
Customers appreciate the convenience of being able to make payments quickly and easily. This can lead to higher customer satisfaction and repeat business. In addition, businesses that accept digital payments can stand out from their competitors. This can attract new customers and help businesses grow.
Better customer satisfaction can also lead to improved word-of-mouth marketing. Customers who have a positive experience with a business are more likely to tell their friends and family about it. This can help businesses reach a wider audience and attract even more customers.
Increased Sales
The goal of any business is to increase sales and grow revenue. Digital payment solutions can help businesses achieve this goal in several ways. First, they make it easier for customers to make purchases. Second, they offer the convenience of online shopping, encouraging customers to buy more.
Lastly, businesses that accept digital payments can reach a wider audience. Customers who don't have access to traditional payment methods can still make purchases from businesses that accept digital payments. This can help businesses tap into new markets and boost sales.
Traceability
Digital payment solutions offer businesses a way to track and manage their finances. Businesses can see all their transactions in one place, making it easy to track spending and income. Businesses can use this information to make critical business decisions, such as where to invest money or how to cut costs.
In addition, businesses can use digital payment solutions to track customer behavior. This information can be used to understand customer needs and preferences better. Businesses can then use this information to improve their marketing and sales strategies.
Lower Costs
Cost reduction is a priority for every business. Digital payment solutions can help businesses save money in several ways. For example, businesses that accept digital payments can save on the cost of processing traditional payments, such as checks and cash.
Digital payment solutions can also help businesses save on other costs, such as bank fees. Businesses often choose their payment processor when using digital payment solutions. This gives businesses more control over costs and allows them to find the most competitive rates.
Businesses can also save on customer acquisition costs. When businesses offer digital payments, they often attract new customers looking for a convenient and easy way to pay. This can help businesses grow without spending too much on marketing and advertising.
Speed
Digital payment solutions also offer a faster way to receive payments. Customers can make payments instantly without waiting for the check to clear or the funds transferred from their bank account. Businesses can also get paid faster, as there's no need to wait for the check to arrive in the mail.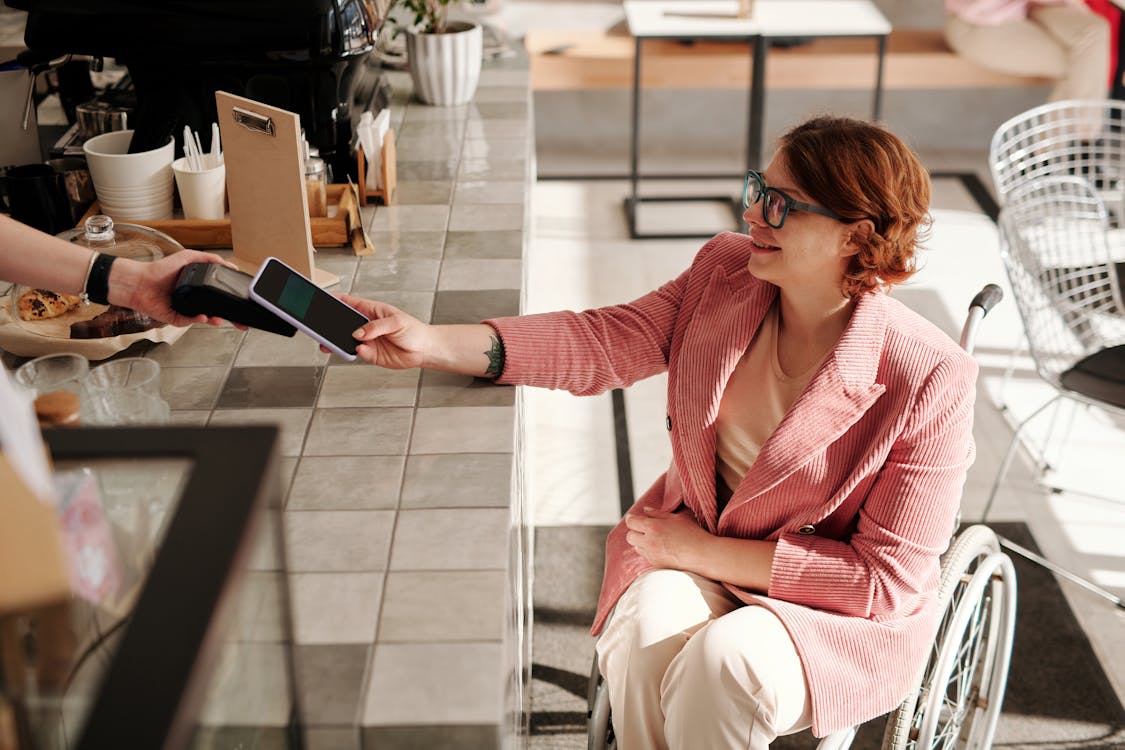 Faster payment processing can help businesses improve their cash flow and manage their finances. It also benefits customers, as they can get their products or services faster. This contributes to customer satisfaction and can encourage repeat business.
Businesses that have not yet adopted digital payment solutions are disadvantaged significantly. They are missing out on the many benefits that these solutions can provide. If you're looking for a way to upgrade your business, consider implementing a digital payment solution. You'll be able to take advantage of all the benefits these solutions offer.