If you are an owner-operator or run a trucking company, there is a good chance that you have heard of freight factoring. But there is a remarkable difference between basic knowledge of truck factoring services and using them to take your business to the next level.
Freight factoring, or transportation factoring, is an efficient method of taking the invoices for the loads you run, allowing you to get paid now instead of waiting for 30, 60, or more days to be paid out. This reliable access to cash flow will keep your trucking business moving forward between payouts.
How Does Freight Factoring Work?
The truth is that without freight factoring, you will find yourself standing at the mercy of slow-paying clients. The transportation industry standard is 40 days, or even more, to process payout to truck drivers and trucking companies fully. This can make or break your business's budget, and you might need to turn elsewhere to make ends meet. 
Before transportation factoring started to gain popularity, most trucking companies had only two options: waiting for funds to reach their account or relying on a bank loan. Luckily, with freight factoring, you can now make your delivery as usual. Still, instead of waiting on payments, you sell or transfer the invoices for the job to a third-party company, a freight factoring company. The freight factoring company will buy your invoice for slightly less than the total amount of your job, but they will make up for it by paying immediately. 
With freight factoring, you will be getting a mutually beneficial partnership. While you will gain access to immediate funds, the factoring company will receive a service fee. This immediate payment is a lifesaver, allowing you to cover expenses without incurring any debt.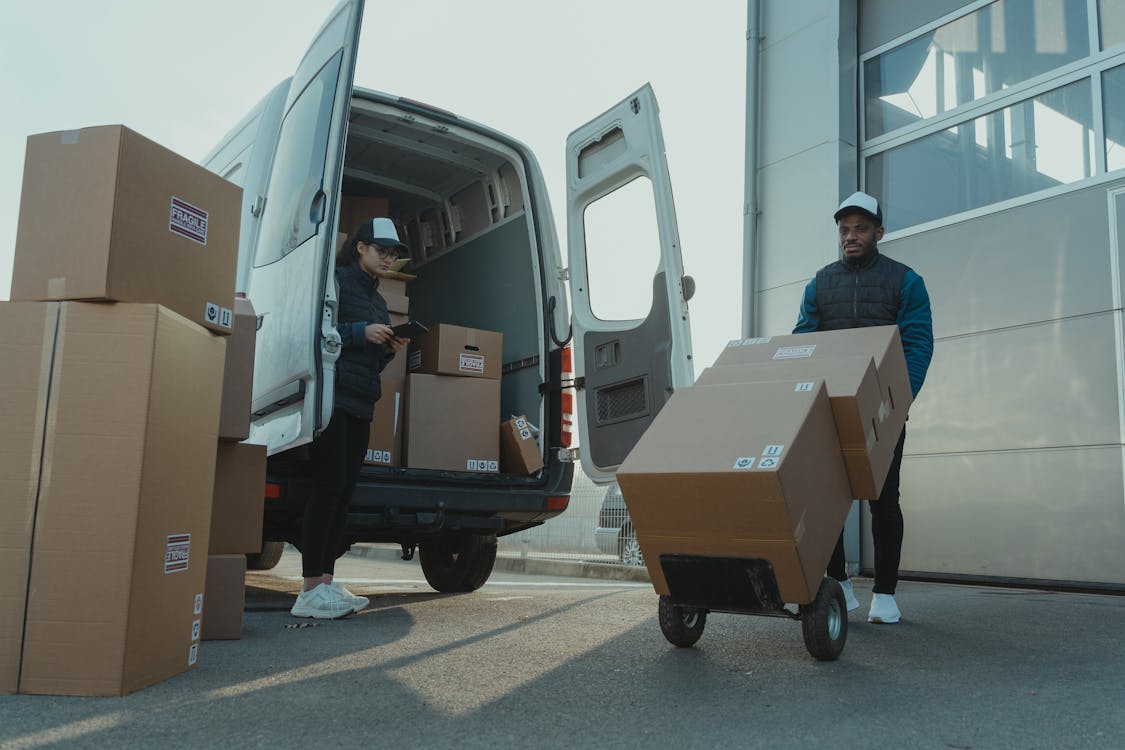 What Are Some Benefits of Freight Factoring for Trucking Businesses?
With so many benefits of freight factoring for trucking companies, there is no wonder why an ever-growing number of them are choosing this path. Some of the benefits and impact of freight factoring include, but are not limited to:
Cashflow
As a trucking business owner, you might understand that one of the biggest challenges trucking businesses face is a need for cash flow. You do your work as your customers require, yet you don't get paid for 30 days or longer. The lack of cash flow will make it challenging to stay on top of your expenses. 
That is where freight factoring companies step in. Through such a program, cash flow will improve while ensuring that you will never slip behind on expenses or face difficulties growing your business. 
You Can Save Time and Money
As compared to bank loans, freight factoring is more time-efficient and cost-effective. You can submit an invoice today and receive funds within a few hours. But with a loan, the application and approval process may last several weeks or months and charge interest and other additional fees. With freight factoring, there is no interest involved, as you will pay a fee for your advance. 
Improved Customer Experience
Collecting materials or hauls from your customers is easier said than done. If your customer delays paying out, it will put you in the difficult spot of attempting to collect. Besides being time-consuming, it can also get awkward. By engaging the services of a freight factoring company, the company will manage the collection process while letting you focus on your trucking business needs.
What to Look for in a Transportation Factoring Company?
When searching for a freight factoring company, it is vital to understand what to look for because you want to find a reliable partner to develop a solid relationship with and who is interested in your business success. Here are some things you should consider when searching for a freight factoring company:
Transparent Fee Structure
A freight factoring company with a transparent fee structure will allow you to understand what you are getting into fully, so you won't have any questions regarding your hard-earned funds. After all, you need to know where your money goes at every process step.
24/7 Monitoring Access
The more invoices you submit, the more difficult it might be to track them. However, with 24/7 monitoring access, you will have no concerns about where your money is. Look for a freight factoring company with an easy-to-access portal so that you can follow everything from purchase reports to statements or collection notes.