Global supply chains are currently facing tremendous challenges due to problems ranging from shifts in consumer demands, anti-competitive practices, geopolitical complications, and labour shortages. In particular, Britain's logistics industry suffered from significant labour shortages between 2019 and 2021.
During the second quarter of 2021, the country's logistic sector only employed 2.56 million people, which is a 14% decline from the second quarter of 2019. Moreover, the data revealed that there was a 24% drop or 72,000 fewer heavy goods vehicle drivers and a 32% fall in the number of forklift drivers.
How is the Labour Shortage Affecting the Supply Chain Industry?
A lack of skilled and qualified workers can greatly affect the supply chain industry. For instance, an Institute for Government article on supply chain problems explained that the haulage sector estimated a shortage of over 90,000 to 100,000 drivers. Because they are responsible for transporting items from one place to another, shortages in truck drivers can delay and disrupt the delivery of goods. If necessities such as food are not delivered on time, the prices of these goods may increase to counterbalance the increasing demand. In addition, the article reported that there were about half a million staff shortages across the whole UK food supply chain, which represents over 12.5% of the total workforce. Similarly, other supply chain businesses are struggling to keep existing employees because most of them will need to work longer hours but with minimal salary increases.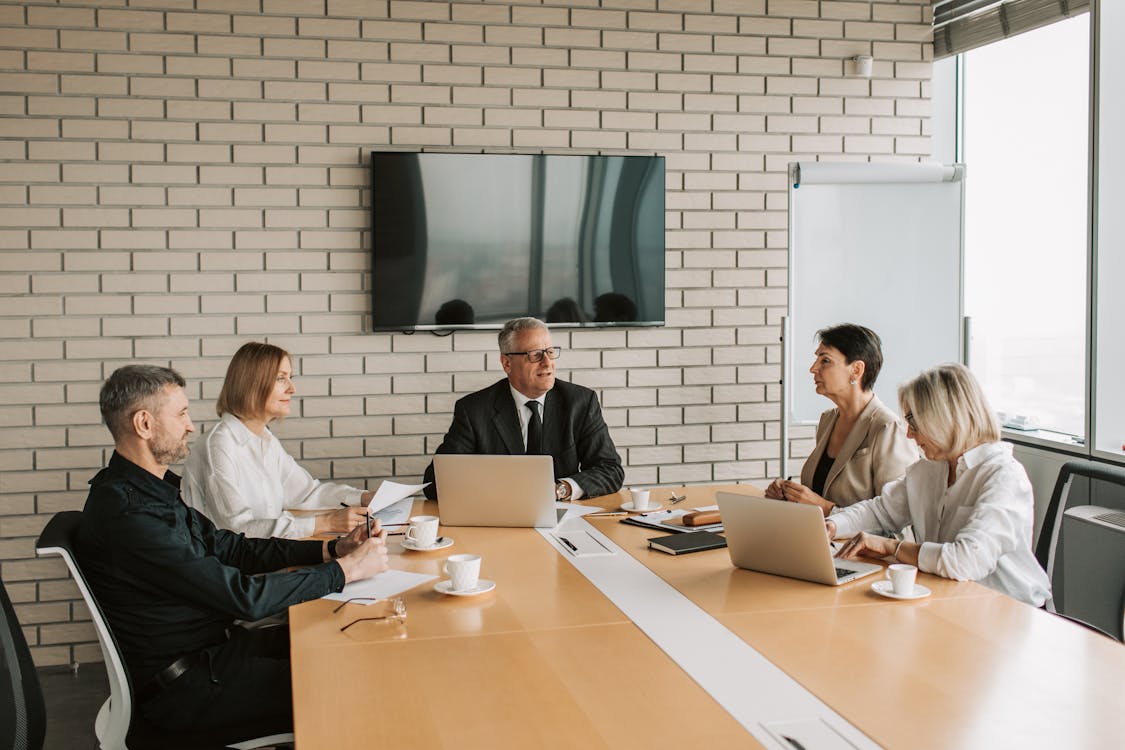 What Can You Do to Mitigate the Impacts of a Labour Shortage?
Establish Upskilling Training Programs
Upskilling training programs can alleviate the impact of labour shortages on your business. The London School of Economics claims that improving and expanding employee skills will address labour shortages and promote productivity because it will allow employees to adapt to new trends. For example, you can train your truck drivers as substitute forklift operators. This means you can assign drivers to a different job if there's a shortage of forklift operators for the day. Another benefit of investing in upskilling programs is that it provides a long-term fix for staffing issues. Maximising existing employees is a much better strategy than regularly hiring and training new people.
Adopt an Outplacement Strategy
If employees have been made redundant because of rapid technological innovations and adaption, they will feel overwhelmed with the prospect of leaving the company and finding a new job. Therefore, you must adopt an outplacement strategy to guide your employees in the exiting process. A post by LHH on outplacement strategies suggests that they are feasible ways for businesses to show their support and appreciation to their employees as they transition to another career. Adopting an outplacement strategy helps reduce existing labour shortage issues in the supply chain industry because you're helping your employees find a new job that aligns with their long-term goals and skill sets. More importantly, since the supply chain industry's labour shortage can cause a domino effect, it's a good idea to collaborate with other sectors and see where your former employees can ease the shortage. This also means candidates with relevant experience in the supply chain industry can easily find job positions in the same field where their skills are better suited.
Automate Supply Chain Processes
Lastly, automating your supply chain process can help you mitigate the impacts brought about by labour shortages. Jim Close shared in our previous article that adopting new technologies will allow businesses in the supply chain industry to remain agile, resilient, and capable. With this, 87% of organisations plan to invest in automating their supply chain processes soon to remain competitive. Automating your processes means fewer human resources are allocated to handle tasks that computers or machines are capable of performing. For example, robotic pallet trucks can help in supply chain management because they help in automatically stacking goods and products as well as depalletising or unloading goods.