Fraud is a problem for all modern consumers, and if you're an early adopter of crypto credit cards which offer the same utility as traditional payment cards but with crypto-based perks and rewards, the threats are still significant.
Thankfully by making the right decisions and being cautious, it's possible to limit the likelihood of falling victim to card fraud, so here are a few of the ways to do this today.
Protect your cards from third parties
You've probably heard about the trend for scammers to exploit ATMs to steal card details from people that use them. What you might not realize is that similar trickery can be carried out even if your card is on your person.
Because of the technologies in modern payment cards, it's best to keep them safely stored in an RF-resistant pouch. This will prevent data being read from them wirelessly without your knowledge.
You can buy pouches for individual crypto credit cards, or switch to a wallet that comes with the ability to deflect radio frequencies built into its outer shell.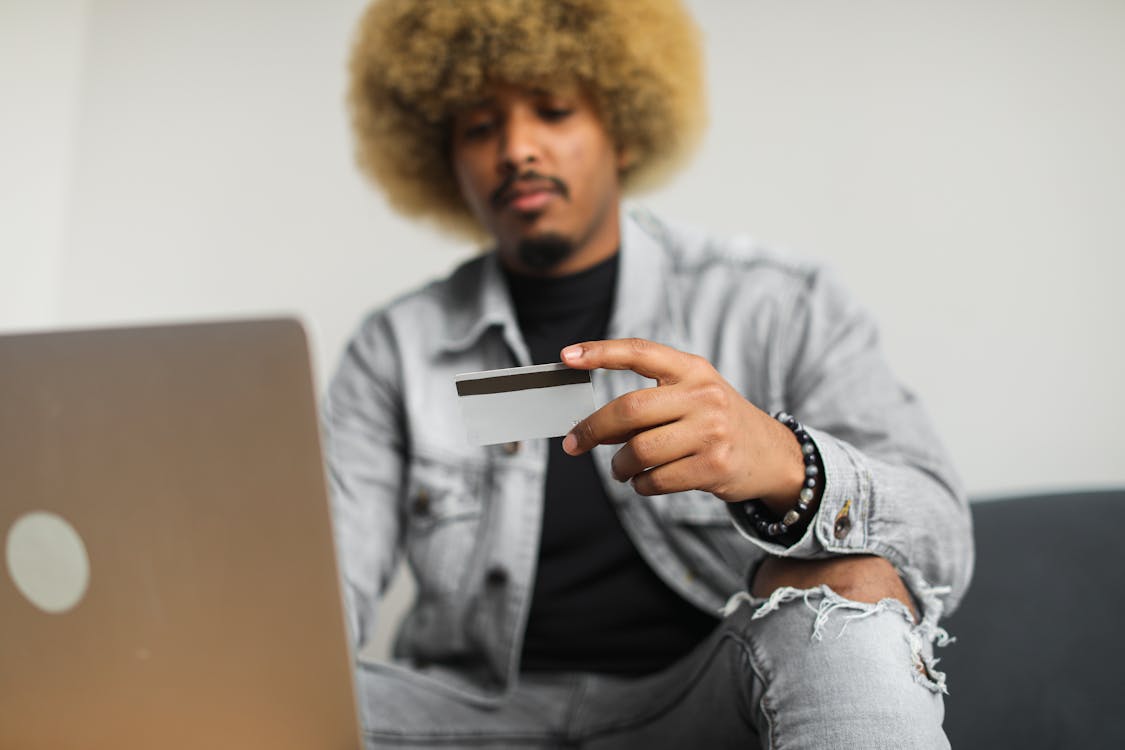 Pick a reputable provider
The best payment card platforms are capable of detecting and dealing with fraudulent activity sooner rather than later, with automation kicking in if your card details are stolen and exploited so that you aren't left out of pocket.
As fraud is on the rise, it's a sensible move to use SoFi credit card solutions or other respected, reputable packages from established providers. This will let you enjoy the most appealing crypto benefits, alongside a more rigorous set of anti-fraud and security measures.
Shop with mainstream ecommerce sites
Your crypto credit card isn't safe unless you use it to make purchases at retailers that you trust. This goes for bricks and mortar businesses, as well as their online equivalents.
Scammers often set up shopping sites in the expectation that victims will be lured in by the promise of a bargain, and part with their cash or personal information without realizing they've been duped until it's too late.
The only way around this is to steer clear of shopping sites you've never heard of, and stick with big retail brands. Also be aware that if a deal seems too good to be true, it almost certainly is, and is a red flag of a disreputable site.
Allow your card details to be 'forgotten'
Speaking of ecommerce, even if you are a customer of a popular online retailer, there's no guarantee that your card details are safe if they are left in the hands of a third party. As such, you should resist the temptation to let the site 'remember' this sensitive information after you make a purchase.
This is obviously not the most convenient move if you plan to return to the same site regularly to order other goods and services. However, this is a small sacrifice to make if you want to stop your financial info falling into the wrong hands in the event that an ecommerce site suffers a data breach.
Check your spending manually
We mentioned that lots of crypto credit card providers have automatic fraud detection in place, but that doesn't mean these systems are foolproof.
Rather than leaving everything up to an algorithm, you should frequently check up on your credit card transactions yourself, to ensure that only the ones you've initiated are on your bill.
The sooner you spot potential card fraud, the sooner you can report it to your provider, and the less damage a scammer will be able to do, so it's not something you can leave to chance.