Sometimes job boards stop working. Both for companies and job seekers. What to do if the twentieth hiring manager rejects your resume? How to ensure your LinkedIn profile attracts the attention of your dream company? Check the tips on creating an effective resume and LinkedIn profile provided by a professional recruiter.
The Perks of Building a LinkedIn Profile
Composing a resume is a must to get hired. Hence, no need to invent new advantages for building a standard resume. Meanwhile, reaching out to the best linkedin resume service will increase your chances of landing an interview. Up to 80% of recruiters are on LinkedIn. Yet you expand your pool of job opportunities and leave your digital resume open for job proposals.
Having a LinkedIn account increases your credibility as an employee;
 You become a part of the job-hunting community. Hence, you'll always be aware of the job market changes;
 LinkedIn is a huge part of the entire applicant tracking process. Most modern recruiters ask candidates to upload their LinkedIn profile when applying for a job;
You expand your professional networking capabilities. You never know who you'll meet on LinkedIn and which company will become your next workplace.
It's All About the Pictures
Any career advice expert would tell you that visual elements matter. You might be an amazing graphic designer with years of experience. However, a photo of you sunbathing in a bikini will do you no good. Treat LinkedIn as a 'job' Instagram. Your profile picture should be official-looking and friendly.
Meanwhile, your background picture might give a hint of your profession to the viewer. For instance, a graphic designer might add a background photo of their last project.
Channel Your Long Forgotten Hobbies
To increase your LinkedIn visibility, keep posting job and hobby-related content. Sure, you can't do it in a traditional resume – only mention your interests in 'Other Sections.' However, LinkedIn works as a social network. You can give a better glimpse of your personality yet build a well-rounded profile.
How can adding personal information boost your career?
You'll channel a more likable and relatable personality;
Recruiters love applicants with a zest for life and ambition;
It will be a huge icebreaker if you share the same interests with your recruiter.
What About Keywords?
ATS bots are a definition of monstrosity in the world of business corporations. Before your resume lands on the recruiter's desk, it will go through the ATS system. Yeap, in the end, it's the AI that decides whether you're fit for the job or not. Sounds ironic, right? How to move past Cerberus and win your dream job? Use professional keywords.
Think of the nature of your work. If you're a graphic designer, use the names of tools you work with in the Skills section. Think of the soft skills that the employer wants to see in the candidate and list them. The more job-related keywords you use, the higher your chances are of landing a job interview.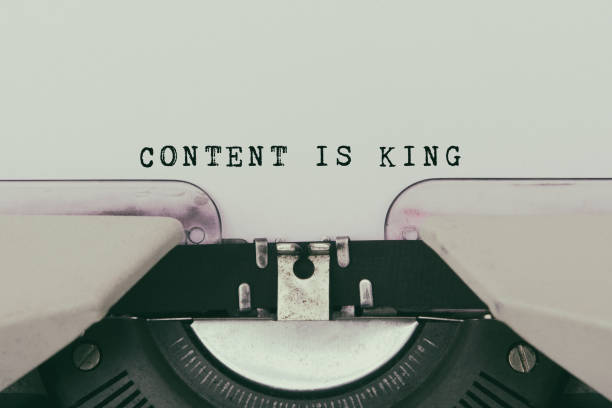 The same goes for LinkedIn. There, the recruiter will use the search system containing keywords helping to find the right candidate. Well, you get the idea.
Mirror the Job Data
Make your resume and LinkedIn profile compatible with each other. What does it mean? Your actual job history must be the same in the resume and LinkedIn profile. If the numbers of workplaces or dates differ, this might be a red flag for the hiring manager. No one wants to deal with frauds who lie about their skills and experience. Hence, keep the data credible.
Avoid listing numerous workplaces. Choose the most significant ones;
Make sure the skills you list and the tools you name are the same in both your resume and LinkedIn profile;
It would be great if your photo on the resume is the same as in the LinkedIn profile.
Fonts and Margins
Visual appeal matters. We are human creatures yet form the first impression based on what we see. To make the Human Resources Team like you, add a creative touch to your resume. First of all, use fonts appealing to the eye. Avoid writing in decorative fonts like Victorian or Old English. Keep your writing official and simple.
Avoid using bright colors, as they distract the viewer's attention. Further, keep your margins wide and the size of your font big enough for the reader to easily see it.
Reach Out for Professional Help
What if you read the tips and still feel confused about building a resume or a LinkedIn profile? Then it's time to reach out to third parties that can win you a job.
Resume writing agencies. These companies are made of specialists that know their writing job well. A pro will help you build a strong resume that answers top interview questions and shows your brightest qualities.
Recruiting firms. A recruiter might guide you through the process of creating a bot-beating resume. They know what employers want and will connect you with organizations that match your skills and experience. In other words, you will no longer be an applicant but a potential candidate for the job position.
Final Thoughts
Your resume and LinkedIn profile are the main tools for reaching out to the recruiter and landing a job. Make sure the data in your resume sections match your LinkedIn profile. Add a feeling of a well-rounded personality and use keywords to beat the ATS. Also, keep your resume and profile visually appealing to the reader.
We hope the article was helpful to you. Good luck!